We take the strain out of day to day living so you can enjoy life
Acqua Doria is a local provider of home care and support in Alton and Bordon with over 15 years of experience and dedication to enhancing quality of life for others.
We are proud of our compassionate, person-centered home care designed to help people stay safer and healthier at home for longer.
It all began in 2003 when we identified the need for a new way of delivering high-quality, person centered care services for people living within our local community of Alton & Bordon.  With an emphasis on quality rather than quantity and a leadership team with a good understanding of the industry, Acqua Doria quickly became regarded as an excellent provider of home care.
By 2008, Acqua Doria's rapidly expanding team had outgrown offices twice and we moved into Channing House, a prominent local building in the heart of Alton.  We had established an excellent team out in the community covering Alton, Bordon and all the surrounding villages so business continued to grow, predominately through word of mouth.
This growth was boosted in 2013 when we were asked us to step in and take over the work of a provider covering Farnborough and Aldershot.  By then, we had earned a reputation as an experienced and sizable private care provider.
Changes in the way our local authority funded home care meant that in 2015  the domiciliary side of our business had to be re-evaluated and we took the decision to seize the opportunity to concentrate on strengthening other aspects such as Training and Recruitment.
We now offer training to local businesses, our courses in First Aid, Health & Safety and Moving and Handling have become very popular both for health care providers and industrial companies.
Our recruitment business specializes in placing nurses and care workers in  nursing homes and hospitals all over the UK and this too has now become firmly established.
With our experience and knowledge of the local community and our passion for providing a high standard of care at home, 2017 finds us concentrating once again on offering the best service we can to the people we care for.
Acqua Doria is committed to providing high-quality care and support services to individual clients and their families.
Our priority is to provide kind and compassionate person centered home care delivered by a team of highly-trained competent and efficient carers. To make good on this promise, proper training is paramount. Not only do we endeavour to hire the most experienced personnel, but we provide them with in-depth specific training so that they can deliver specialized care to our clients.
At Acqua Doria, we believe everyone should have the opportunity to live a healthy, safe and fulfilling life. This ethos is at the heart of everything we do.
We provide everyone we support with the opportunity to continue to live life to the full. We actively encourage Service Users to stay as self-reliant as possible, to make decisions for themselves, and ultimately, to remain independent, maintaining the lifestyle of their choice.
Our home health care management team is highly experienced in delivering exceptional care and support for our service users.  We are committed to seeking new ways to enhance the service we provide.
The leadership team at Acqua Doria operates an open door policy encouraging everyone involved to voice their opinions, identify ways to improve the service we offer and actively participate in helping us to exceed industry standards.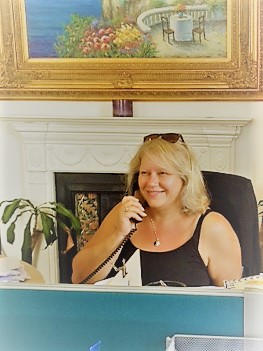 Anji Withey
Registered Manager
Anji is the Managing Director of Acqua Doria Limited and the Registered Manager for home care and has worked in healthcare for over 25 years.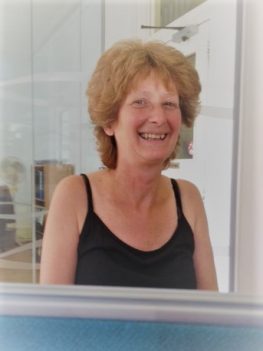 Stella Axtell
Assessment Officer
Stella trained as a registered nurse in the early 80's and has gained valuable experience in various sectors of the healthcare industry.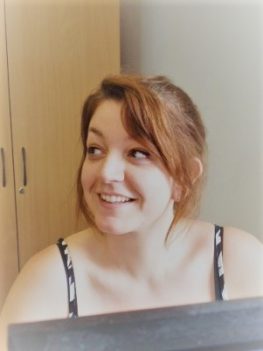 Grace O'Brien
Administrator
Grace has worked with us for 2 years and our office would struggle to function without her understanding of IT and all things computer..
Many thanks for all your care and support over the last 2 years.  We have nothing but praise for the way you have looked after us.
Thank you for all you did for our mother, the tender, loving care she received meant a lot to her and to us.
Thank you for looking after mum so very well, without you it would not have been possible for us to care for her at home and her life would have been very different.
Big thank you for the wonderful way you looked after mum.  Mum felt very comfortable with Stella, especially when she made a cup of tea each day!  Many, many thanks for a job well done.
Write a testimonial
All the comments about Acqua Doria are taken from letters and cards written by our service users or their families.