Would you rather stay in your own home as you get older?
Acqua Doria offers a range of cost effective home care options, these can be tailored to meet your needs and wishes at home.
Our carers are compassionate, reliable, knowledgeable, and most importantly, trustworthy. Acqua Doria follows rigorous recruitment procedures to ensure we select only the best candidates to join our team.  Our in depth training program provides our carers with the knowledge they need to support the people we care for at home, giving you and your families peace of mind.
Call and speak to one of our friendly team who will discuss the setup process and outline our packages.

Request a home visit where we will provide you with a free, no obligation assessment.

Once agreed, we will setup your care package and introduce you to your Care Worker.
Why choose Acqua Doria for your home care?
We are committed to being your shoulder to lean on, providing honest advice for you and your loved one during this delicate time.
Home care experts
We specialize in round the clock, person centered home care.
Peace of mind
We have an excellent track record of providing home care. See our CQC Report
Available 24/7
We are available 24 hours a day so you can contact us in emergencies.
A local provider
We know our local area and listen to the needs of our community.
Balanced care
Our unique approach to care promotes healthy mind, body and spirit.
Support Services
We offer a range of services ensuring you have all the help you need.
high calibre carers
We typically hire only experienced applicants and provide ongoing training.
No long term contract
Use our services only as long as you're 100% satisfied.
Read below some of the lovely feedback we've received from our service users and their families.
Mum would not have been able to stay at home and retain her independence – something of which she was fiercely protective – without the support and care you gave.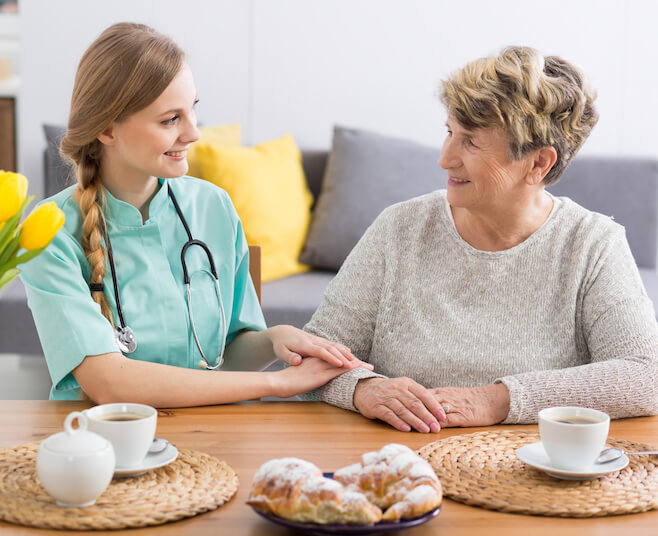 We have nothing but praise for the way you have looked after us.
The girls were always bright & cheerful and made mum smile at a difficult time in her life. You all definitely made her last weeks bearable.
Thank you to all the carers, they were all kind & supportive and I much appreciated their help.  I miss seeing them.